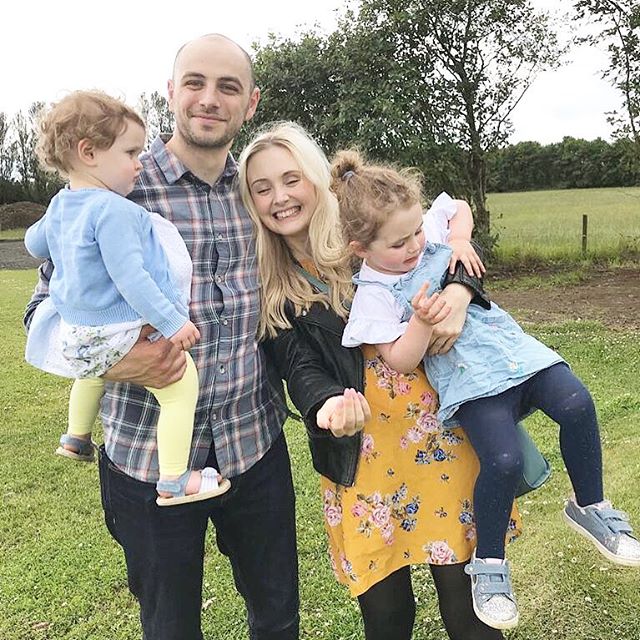 What is feeding little ones?
Feeding little ones is a family friendly food blog. All meals I cook at home are vegetarian, mostly vegan and while we are out it's a little more relaxed. I think its really important to enjoy every meal and putting a label on how we eat felt restrictive. Eating more plants is so important and I think it is amazing seeing more and more people taking a flexitarian approach to the way they eat.
After being brought up on lots of traditional meals, with meat and dairy featuring heavily it was initially hard to cut back but I have loved leaning how to use vegetables in a whole new way. Deliciously Ella has been a huge inspiration to me. The way she made vegetables, pulses and grains look so utterly delicious made me want to learn more, experiment with new flavours and create some baby and child friendly recipes.  
Why did I start feeding little ones?
After struggling with an eating disorder as a teenager I have found my way back to loving food through being in the kitchen. Cooking has healed my toxic relationship with food and now the kitchen is my happy place where I experiment and create things with the intention to make others smile.
After both of my girls were diagnosed with cow's milk allergy I decided to start an Instagram page in the hope to virtually meet other parents going though the same thing. Over the last year it has grown into a wonderful community that I am very proud of.
What is my approach to cooking?
I believe cooking should be fun and for me that doesn't mean spending hours in the kitchen. Usually everything I make is ready in 30 minutes or less, most things are a lot quicker than that. I'm not a chef, far from it but I absolutely love creating super easy, no fuss meals and sharing them with others. We are also a family on a tight budget, so all of my recipes are very affordable and made with easy to find, everyday ingredients.
If you want to ask me anything or just fancy a chat, email me at feedinglittleones@gmail.com!