We were incredibly lucky recently to stay at the beautiful Balbinny resort just outside of Forfar, in Angus. Just a 90 minute drive from us in Edinburgh. We had a wonderful 3 night stay and I am already dreaming of going back for Mr B's 30th!
Finding luxury family friendly accommodation can be really tricky. You want it to be cozy and comfortable with all the essentials you need while still oozing style and opulence. Not possible? I used to agree but Balbinny may have just got the balance absolutely spot on. The wonderful owners, David & Lynsay have thought of everything.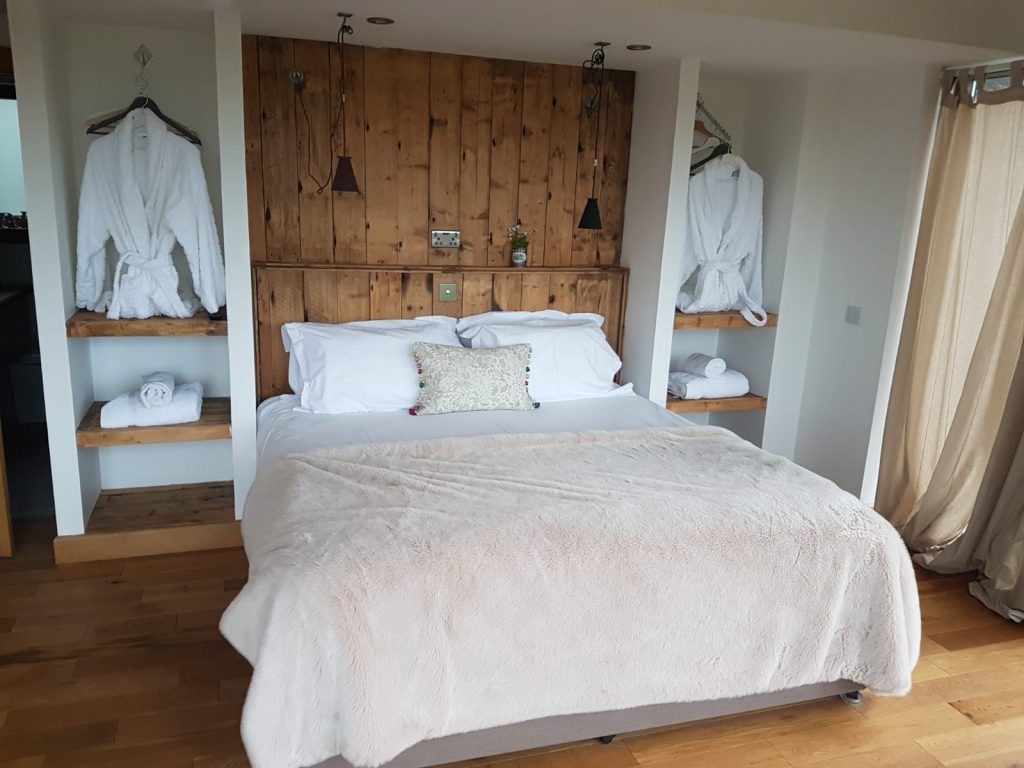 Walking through the door we were instantly uplifted. We spied the breathtaking 180-degree views, the surround sound music flowed through our broch and our eyes started to take in the stunning interiors. We had found rural heaven.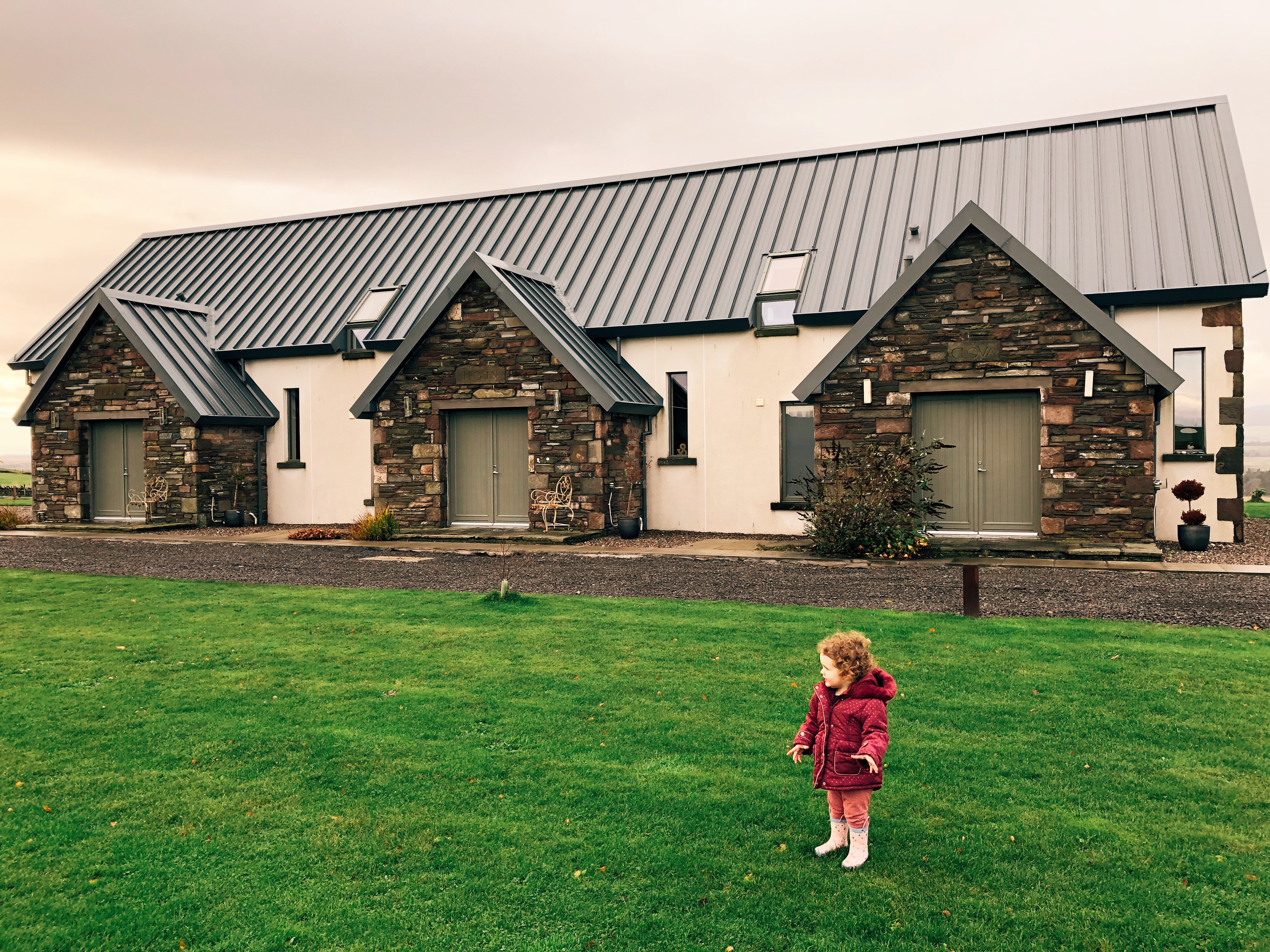 Balbinny is a development of luxury self-catering accommodation set on a family farm. Angus and the surrounding area is quickly developing into a foodie destination, making it the perfect place to explore! With stunning views to the Cairngorms, lots of nearby glens, beautiful Scottish beaches and castles steeped in history, there is plenty to do for families in the local area.
We stayed in a grass roofed broch with floor to ceiling windows. The views provide instant calm, they are truly stunning. One made up as a twin room for the girls with a cot very kindly provided by David & Lynsay. The master bedroom complete with walk in wet room is the perfect place to relax and unwind if you can sneak a few minutes away from the little ones!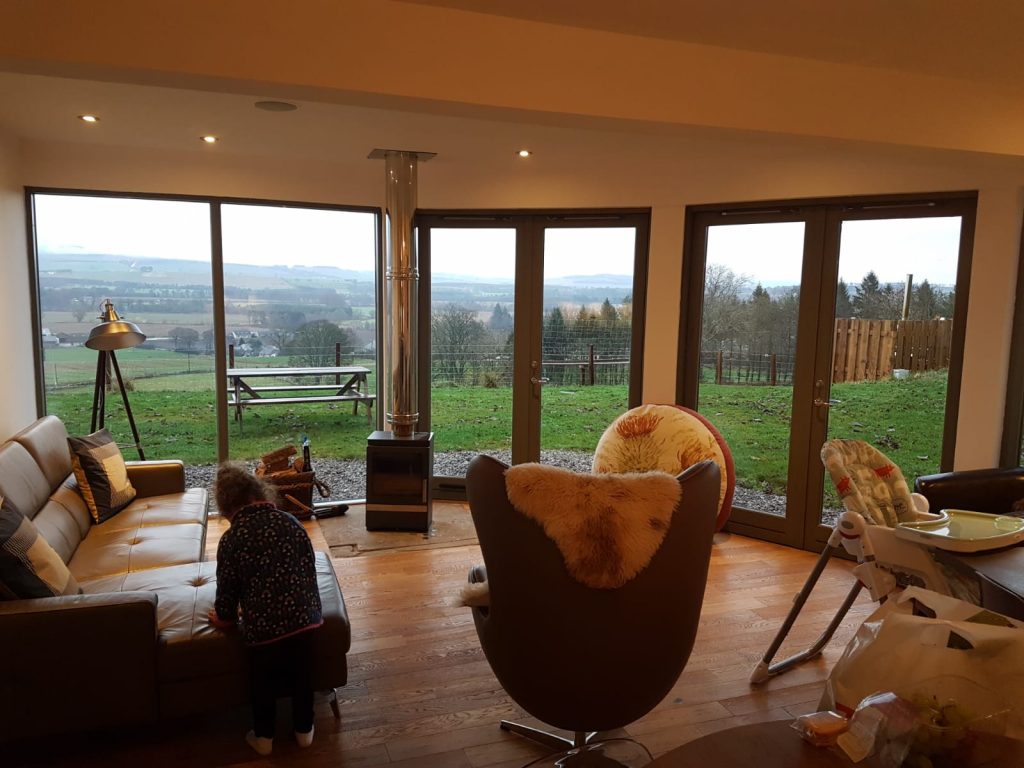 The kitchen is incredibly well equipped. Have you ever been away on a self-catering break thinking they'll have certain things and when you arrive you're left planning a trip to the nearest shop? You won't have that problem at Balbinny. You will find all of your cupboard staples are there plus some very welcome extras. The fridge freezer is full sized which means catering for a hungry family is not going to be a problem. Tesco, Asda and Sainsburys all deliver here so no need to pack the car with food, just have it delivered there. David & Lynsay also very kindly offered to take in the shopping and put it away if you can't arrange a slot after you arrive.
It's these little touches that make Balbinny stand out. The personal touch extended right throughout our stay, from a beautiful welcome pack on arrival to the chalkboard greeting us as we walked in.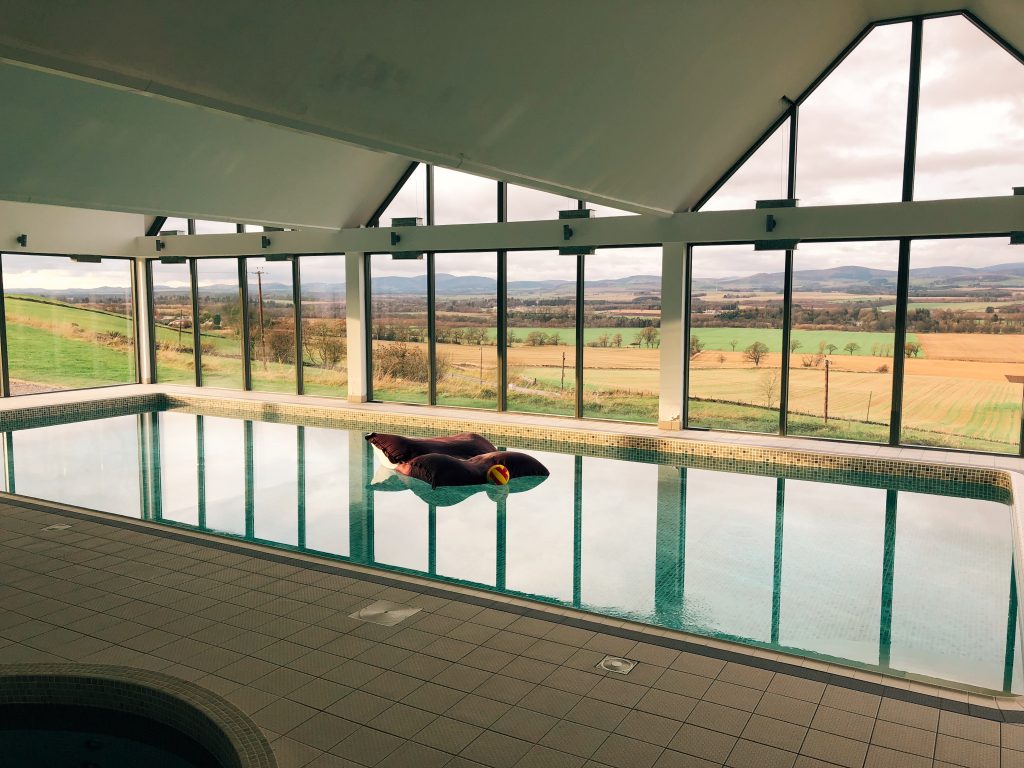 What blows this place out of the water is it's majestic swimming pool with its panoramic views spanning miles. That combined with a jazccui, fully equipped gym, table tennis and a full sized tennis court, there is more than enough to keep you and your little one's occupied! Oh and did I mention, both the broch's also have an outdoor hot tube to enjoy! The perfect place to relax with a glass of bubbles once the little ones are asleep. If you're lucky the highland cow's might just come to say hello!
This incredible place would be the ideal location for a special occasion birthday or anniversary celebration. If you have something coming up in 2019 then definitely put Balbinny on your list. If you still aren't convinced check out their amazing trip adviser reviews here.
We found this amazing place through Chic Scotland. Chic Scotland is a collection of wonderfully, unique places to eat, sleep and meet up in Scotland. Very carefully handpicked by the incredibly inspiring and super lovely Sarah. The effort and care that goes into choosing new places to share is felt throughout the whole site. They also have a fantastic Instagram account which a stalk regularly. The next time you are looking for somewhere incredible to stay in Scotland, head there first. You will not be disappointed!
Jem x